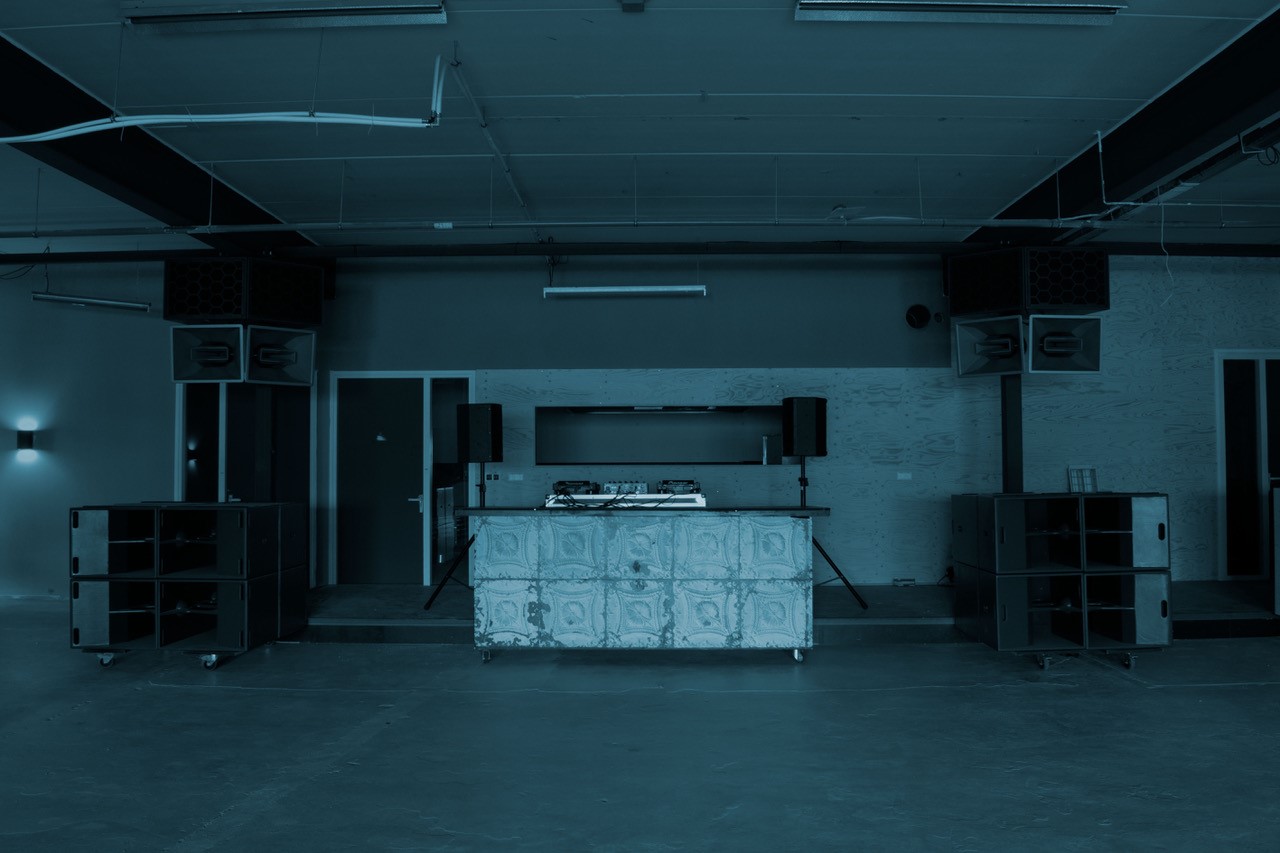 This creative community comes up with new initiatives and calls for participation
Club Atelier would open the new second larger location in Amsterdam in mid-March. A creative place for culture, sports, work and events, where everyone is welcome. Due to the Corona pandemic, the opening has been delayed, so they come up with 3 inventive initiatives to still be able to contribute. Recreational, but also for people who need help just now. They help by offering live music and concert streaming, drive-in bios and food packages. The Atelier team is met with partners and volunteers working hard to accomplish all this. The call is that people sign up to help or if they need help! With the proceeds of all donations, Club Atelier would like to thank all heroes and kept within the crucial professional groups as soon as the sun shines again and the virus is over by organizing a benefit festival on the museum square for 50,000 people for all ages with music, sports and games : www.heroes-fight-against-corona-festival.com! In addition, the proceeds will be used to set up a fund for duped freelancers and the Red Cross will be supported.
Club at home
Club Atelier, in collaboration with its partners, will provide a number of streamed dance and live music concerts from the Club Atelier location in Amsterdam. Of course without an audience, because those are the dance lovers at home. The line up with dance and live music will be announced in the coming days.
Drive-in cinema
Club Atelier will also create a drive-in cinema in their large car park. The drive-in cinema and the live streaming of music and concerts are of course free. All viewers and visitors can donate an amount via account number NL52INGB0007964336 in the name of Atelier AF3 B.V. stating we all support. The proceeds will be used to organize a benefit concert for the crucial professional groups that keep society running, such as in healthcare and education. The promotion runs indefinitely.
Food packages
In addition to giving a creative twist to fun activities, Club Atelier also thinks of the elderly and people in healthcare who need help now. The elderly often cannot do their shopping and hospital staff often do not have time to prepare a meal. Club Atelier makes it possible to collect food packages for free on location, or to have them delivered free of charge.
Support both ways
Do you need help or do you want to help with cooking, turning, playing, delivering or otherwise? Please let us know via support@club-atelier.com.
Substantive and further detailed executive announcements about the three initiatives including line up, data, URL of the streaming channel and the details and allocation of the revenues are published and updated via the Club-Atelier website, the Linked In Page, Facebook and Instagram .
These initiatives are made possible by partners of Club Atelier and highly valued family and (often self-employed) friends:
Club Atelier – Heineken – Bud – Grolsch – Red Bull – Triledgy – Hanos – Pernod Ricard – Vascobelo – Sir Joe – Lipton – Bos Ice Tea –- Fysiomed – Savills – Workthere – CBRE – DBN Groep – Boelens de Gruyter – Omeso – Tutti Celli – Seawolf Records – Floatville – EGG helmets – Gymbox – Ventil – BEGIN-Amsterdam – Taide – E-Lockers – Zijlstra and Ten Hove – The Boys of the Younger, BVRI – MissPublicity – Art Publicity – Sounddream Audio– G Star – Woodwork – The Pizza bakers – AXP Accountants, Jaap Admiraal Makelaardij, Marie Stella Maris – VICE, Jan Magazine – Renze Ten Cate Design, Jorna Event Producties, Frank Nijpels production, Jesse Nieuwenhuijzen – and countless other enthusiastic helpers and volunteers.
About Club Atelier
Club Atelier is an initiative of Charly Heusschen, Omar Jacobij, Loek Mennen and Samson Genet. It is a label with a conscious DNA and mishmash of work, culture, sports, business, events, kids playground and workspace community. Atelier cannot be put in one box: refuse to choose. Atelier mixes all colors and flavors.
It is "an industrial and colorful block box that can be colored in according to your own ideas to inspire, wonder and create". Club Atelier has 3,000 square meters of surface and a terrace of more than 1,500 square meters full in the sun – so that is enjoyable. And that within five minutes cycling from the Vondelpark, Amsterdamse Bos and the Nieuwe Meer!
The starting point is a creative place where everyone is welcome for almost all imaginable activities and collaborations. Club Atelier is based on the following pillars: office, rental, events, catering, sports and kids. The activities are a mix of own initiatives and co-ops with other creative entrepreneurs, initiators and brands who are still looking for a place for "whatever it may be." Think of meetings, coaching sessions, photo shoots, club evenings. , workshops, hairdresser, personal training, boot camps, vinyl record sales, private dinners and yoga sessions.
More information about Club Atelier
Address: Anthony Fokkerweg 3, 1059 CM Amsterdam
Contact: Charly Heusschen, 0629052633
Website: https://www.club-atelier.com/
Instagram: https://www.instagram.com/club_atelier_amsterdam/
Facebook: https://www.facebook.com/Club.Atelier.Amsterdam/