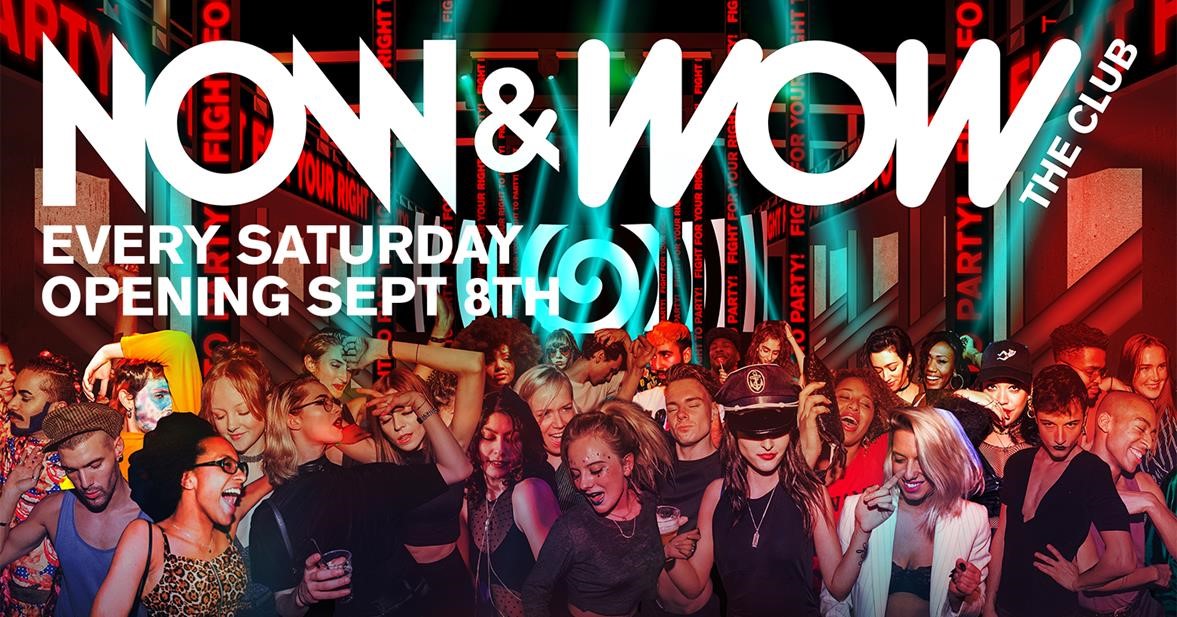 In 2000 the duo Pietra Ligura and Ted Langebach opened club Now & Wow. Many DJs such as Benny Rodrigues, Joris Voorn, Martin Solveig and even De Jeugd van Tegenwoordig made their first appearance here. From 8 September, the doors of this artistic club will reopen. It's all about the entire experience.
The nightlife in 2018
Now&Wow was the club for freeminders, with hilarious decors and a good dose of humor, fashion and art. Now&Wow grew as an indoor festival with new performance talents, DJs and total theater. Now&Wow is a regular partner at Milkshake festival and hosts a big stage every year. In 2018 it is time for a new, international club on Saturday. The Rotterdam nightlife must start to roar again with the reopening of this legendary club. There are not many places like this yet. A club where new icons and talents will share the stage and where art, fashion and humor are central.
Renovation and exclusivity
At the moment the refurbishment of factory 010, tenth floor of the famous Maassilo, is in full swing. There are no themes as before anymore. The Now&Wow club now has three halls (the Now room, Kiss My Ass and Disco L'amour) with techno, house, disco, queer hop and all variants of dance. It's a mix of music that will attract a large audience.
The club will also become smaller and more exclusive than before. Every Saturday evening around 1000 people can enjoy the music all night long.
Tickets can now be purchased online, but at the door is also still possible.
Information Now&Wow
DanceClub Now&Wow was founded in 2000. The duo Pietra Ligura and Ted Langenbach created a colorful and glamorous platform within the dark walls of Now & Wow through image, sound and the characteristic perfomance art of the club. With themed evenings such as: Lolita Klup, Hipsters, Electric Ballroom, Beatboetiek, Flirt, Kissy Kissy Bang Bang, S.H.I.T. (Advanced High International Trash), Soulpunkers on Discospeed and Speedfreax music, they bring together image, design, fashion, theater and performances into an ultimate mix that encouraged the many visitors to participate in an artistic way.
Other information
Location: Maassilo – Maashaven Zuidzijde 1-2, Rotterdam
Website: http://nowandwowfest.com/
Facebook: https://www.facebook.com/NOWANDWOWFEST/
"More info in press release here (Dutch)"